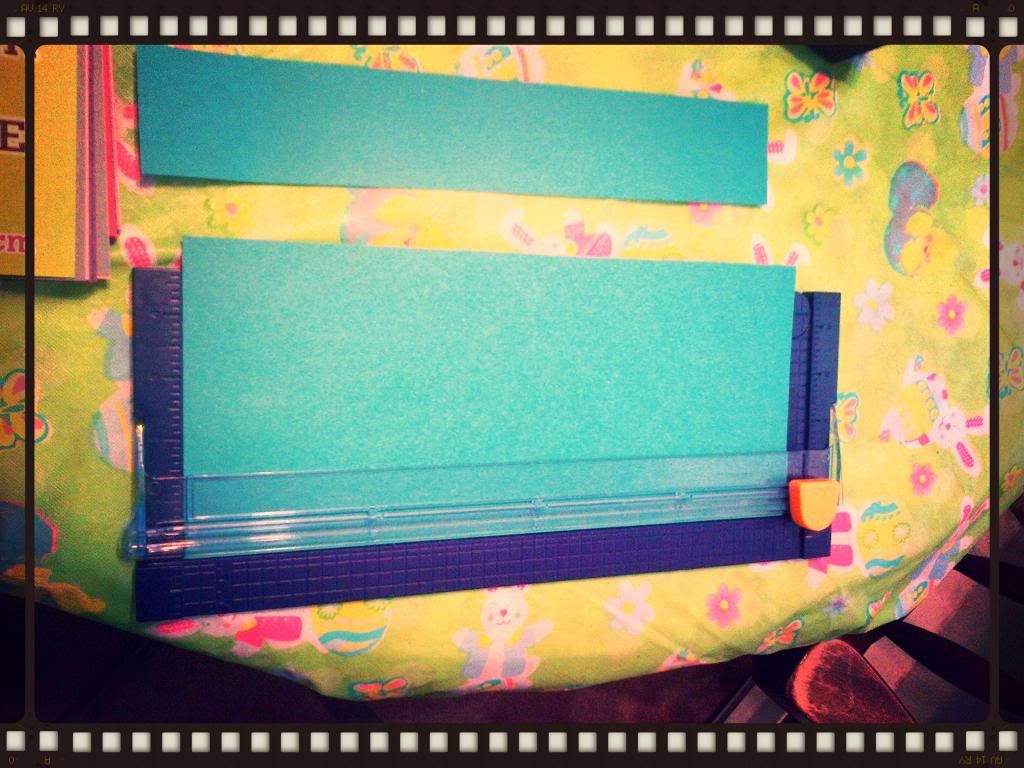 First cut an even strip out of construction paper.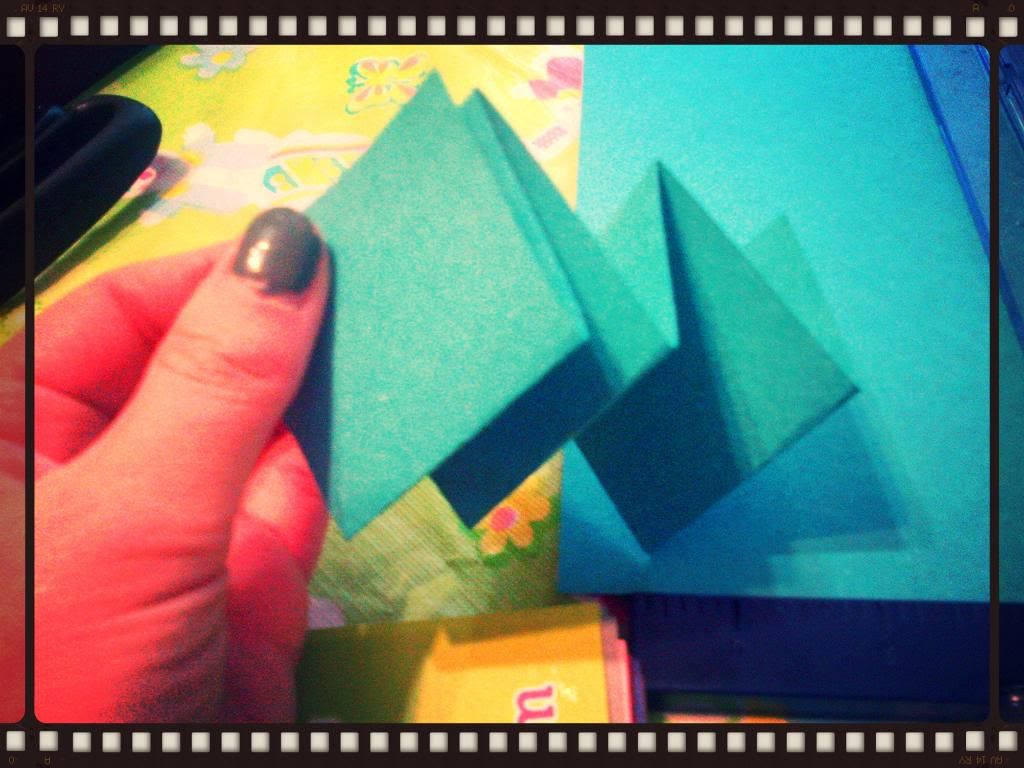 Then fold it like your making a fan, make sure each square is equal size.
Draw on a clover, make sure you don't completely cut out the clover or they won't stay together, leave the two edges around the side leaves.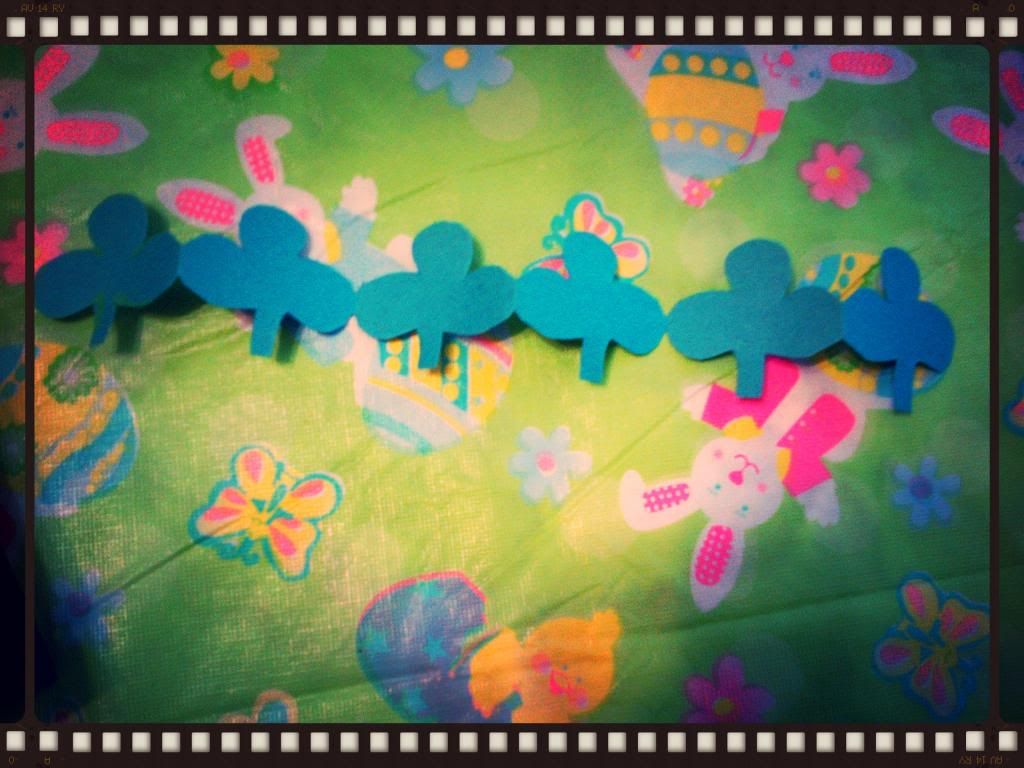 Then you should have a pretty garland when finished :)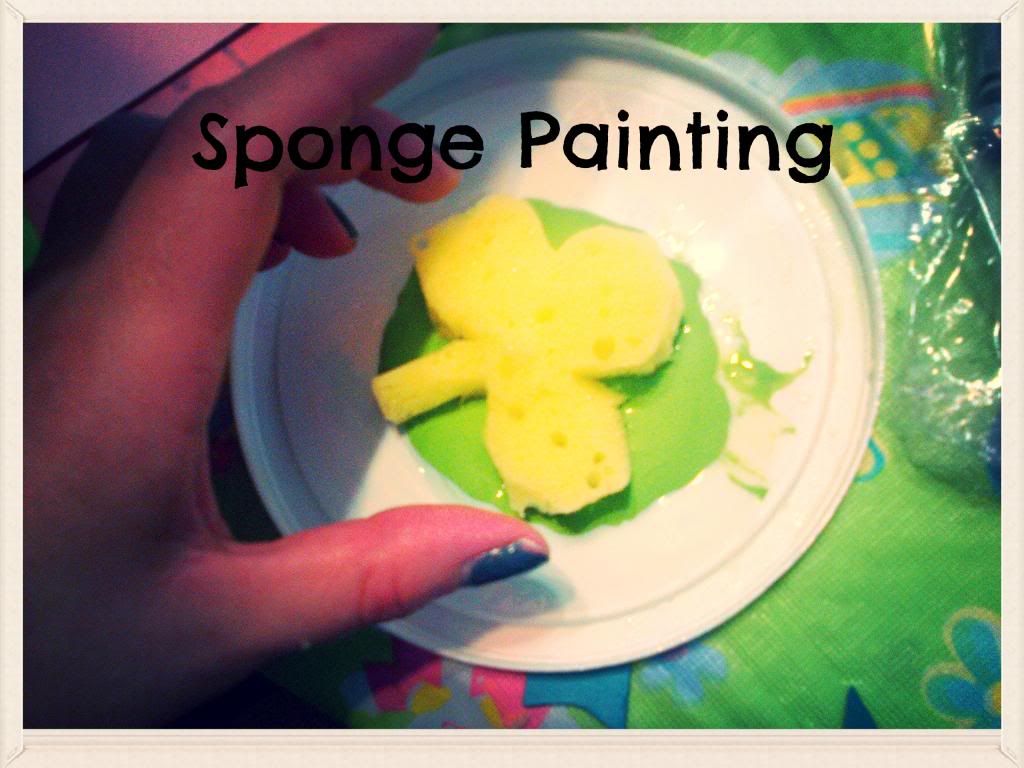 Using a square sponge (you can buy a pack from the dollar store) cut out a clover shape- or whatever shape you desire.
Then dip it in a paint and start stamping on paper! Your toddler will love this part!