This recipe came from
Pinterest
. I did alter it because I did not have all the ingredients and the one I omitted seemed strange adding to the Gyro anyways. The recipe did turn out well, I left me chicken in the slow cooker a bit to long, but it was good just the same.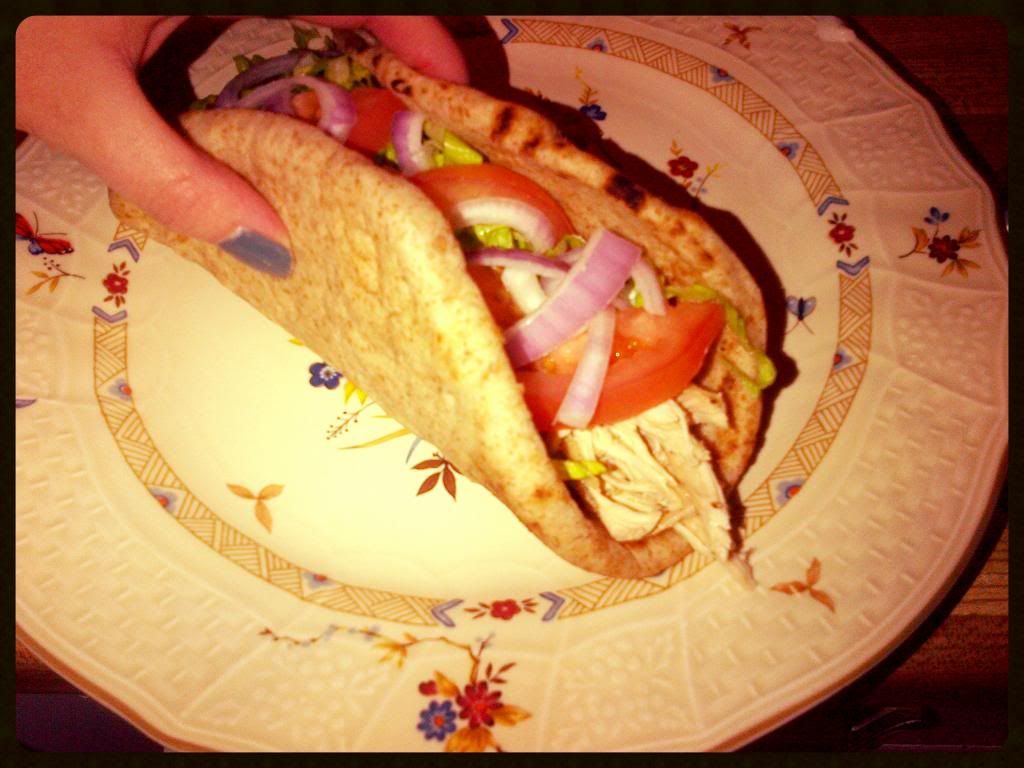 What you will need:
2 skinless chicken breasts
3 garlic cloves minced
the juice from 1 lemon (1/4 cup)
1 onion
1/4 cup of water
1 tbsp olive oil
2 tbsp. red wine vinegar
1 tsp oregano
1/4 tsp lemon pepper
Turn you slow cooker on low heat, add in your chicken breasts, then, in a small bowl mix everything but the onion and then pour it on top of the chicken. Slice the onion in half and add to crockpot. cook for about 6 hours, until chicken is cooked. Shred with a fork.
Pile the chicken on top of a warm pita or Naan bread, top with tzatziki sauce, red onion, lettuce, and tomato.
Get the recipe for our homemade tzatziki sauce
HERE
.
POST BY MOMMY OLIVIA