Here's a cute craft to do with your little ones for fall. These leave are so colorful and full of fall spirit! They are a great decoration for the fall season, and all the holidays that come with it!!!
What you will need:
- construction paper (I chose fall colours, red, green, yellow, brown)
- white glue
- tissue paper in orange, green and yellow cut into small squares
- paint brush (or your finger tips will do!)
First, cut out some shapes of leaves out of the construction paper (you can get some nice outlines off google images) make them as big or small as you like!
Second, put some glue on the tissue paper and keep decorating you leaves! Once completely dry they almost looked like stained glass! So pretty and fun too!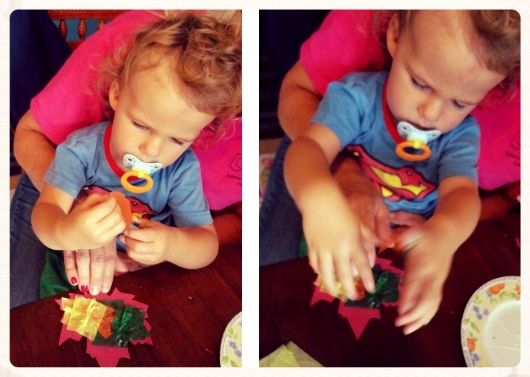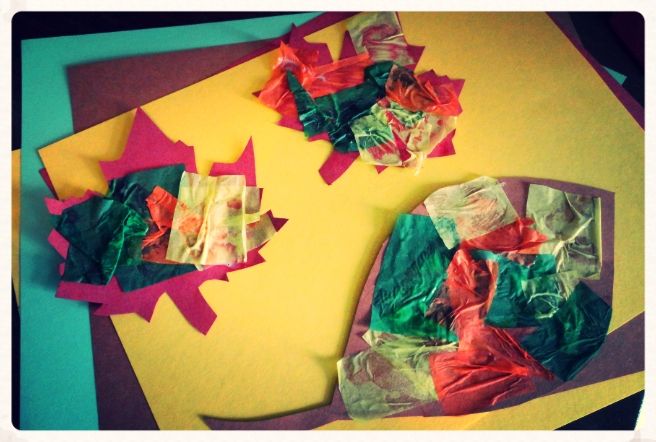 Aren't they cute? These are images of them still wet, once they are completely dry they are even cuter!!!